Nigerian teenager makes it into Guinness Book of Records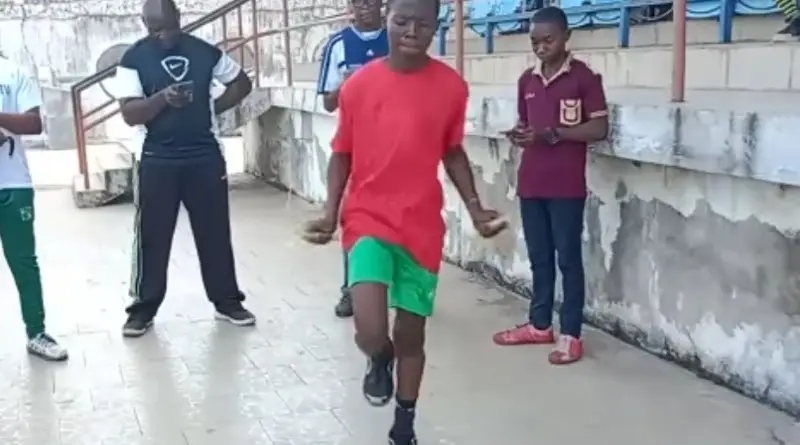 A student of a Nigerian senior secondary school, Gbenga Ezekiel, has made an entry into the Guinness World Record for the most skips in a minute on one leg.
16-year-old Ezekiel attends Ijapo High School in Akure, the Ondo State capital.
He was able to do 265 skips within a minute and with this Ezekiel successfully broke Rasel Islam of Bangladesh's previous Guinness World Record of 262 skips in a minute.
Ezekiel made history and broke the record as the first athlete from Ondo State to do so since the state's inception in 1976.
The young man is also the first African and Nigerian rope skipper to claim the Guinness World Record.
The achievement was reported to the Nigeria Rope Skipping national coach, Chubuisi Ukandu, and has also been updated on the Guinness World Records website.
The statement reads, "The most skips in one minute on one leg is 265 and was achieved by Gbenga Ezekiel (Nigeria), in Akure, Nigeria, on 31 October 2022. The attempt took place at the Akure stadium."