NPC says 2023 Census will be credible; begin in March 29th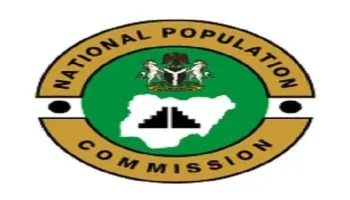 The National Population Commission(NPC) has begun to make final preparations for the conduct of the 2023 population census.
The Chairman of the Commission, Nasir Isa Kwarra, has assured Nigerians of a credible exercise that cannot and will not be manipulated.
The Chairman also said the census will begin from March 29th to April 1st, 2023.
He said that a portal has been opened for young Nigerians to apply as ad-hoc staff and help during the process and that it has started training for the facilitators.
According to him, recruitment of the ad-hoc staff is local based as they are to be recruited from the localities where they reside and carry out their livelihood.
The NPC Chairman, briefed State House correspondents after an audience with President Muhammadu Buhari at the Presidential Villa, Abuja. He said the exercise will be different from the previous ones marred by controversies as it will be conducted with high-end technology.
He said the Commission will make use of high technology equipment like Global Positioning System (GPS) and satellite images, noting that every building in the country has already been coded for the purpose.
Kwarra said the demarcation of enumeration areas has been completed, affirming that the exercise proper will take place between late March and early April.
Speaking against the worrisome security situation in parts of the country, he hoped that the exercise can be conducted smoothly in the areas affected.
"By March 29th to April 2th, our staff will be in the field enumerating people," said Kwarra.
He said the technological tools to be deployed will be able to code buildings and landmass, detailing information such as location, landscapes, etc.
He also noted that non-Nigerians will be counted so long as they are in the country at the time of the exercise.
In the 2023 Appropriation Act, the Federal Government earmarked N40 billion for the National Population.