NPC insists on census beginning May 3rd despite calls for postponement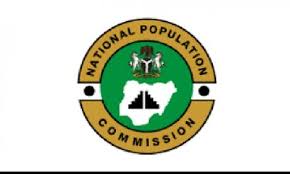 Following calls to postpone the 2023 national population and housing census, the National Population Commission (NPC), has maintained its stance that adequate measures have been put in place for smooth conduct of the exercise, held from May 3rd to 7th.
Governor Samuel Ortom of Benue State and President of Middle Belt Forum, Dr. Bitrus Pogu, last week had appealed to the Federal Government to shift the census, citing fear of exclusion of Internally Displaced Persons (IDPs) from the exercise.
They had both been of the opinion that the central government should proceed with the project once security is fortified to allow the refugees to resettle at their ancestral homes for capturing.
Meanwhile, NPC Director, Public Affairs, Dr. Isiaka Yahaya, assured Nigerians that the methodology to be adopted was robust and in deference with international best standards.
"The methodology devised is not just for counting persons in regular households, but also for those who stay in irregular households such as people in transit, homeless persons and temporary living camps. The census questionnaire will elicit information on the usual places of residence of people in IDP camps, which is where they stayed before the displacement. These data can be accessed in case of a possible change in status to aid the planning process of their respective usual places of residence," he explained.
He added: "It is gratifying to note that every land area of the country, including the IDP camps, has been demarcated into Enumeration Areas (EAs). The mandate of the enumerators during the census period will be to count every person in the assigned EAs and the aggregation of all persons counted during the census will constitute the population figures of Nigeria."
He continued: "The prevalence of IDPs rather than being grounds for postponement of the 2023 census should actually be the reason for census taking. The 2023 census will generate demographic data that governments at all levels, private sectors, international development partners and relief agencies will require to plan for provision of food items, empowerment and social facilities to people in IDP camps."