NYSC 50th anniversary; national unity remains paramount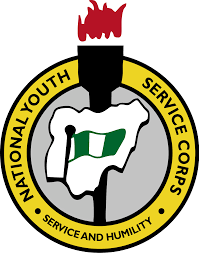 The National Youth Service Corps (NYSC) in Ekiti has urged Nigerians and government functionaries to continually cooperate with the scheme to break the barrier of unity in the country.
The Coordinator, Mrs Mary Chikezie, made the call on Monday at a public rally with youth corps members to commemorate the Scheme's 50th anniversary at Fajuyi pavilion in Ado-Ekiti.
She said the NYSC scheme, established on May 22nd, 1973, had been a useful initiative to engage, mould and transform youths in the country.
She added that the number of youths the scheme mobilised, integrated and empowered over the years is an indication that it achieved most of its core objectives.
On measures to counter unemployment in the country, she said that the NYSC promoted, among others; self-reliance through its Skill Acquisition and Entrepreneurship Development (SAED) programme.
She noted that the scheme would bring in more diversification in different areas, especially in the area of SAED to create digital skill sets to impact youth corps members in camp and off camp.
She stressed that In the area of health development, youth corps doctors were mobilised to remote areas of the nation to ensure the society have access to medical facilities without stress.
She announced that the establishment of the quarterly Health Initiative for Rural Dwellers (HIRD) is one such initiative.
Chikezie said that the scheme also utilised its Community Development Service awareness programme and projects to
develop every nook and cranny of the nation.
She emphasised collaboration between the scheme and the Independent National Electoral Commission (INEC) where
Youth corps members participated in elections that aided the electoral system of the country.
She said, "We celebrate our 50th anniversary, I enjoin meaningful individuals, government functionaries to continually cooperate with the scheme in ensuring that more boundaries are broken."
The Unity Walk signifies the beginning of a week-long programme scheduled for the 50th anniversary.
NAN