Police reveal woman actually wanted N3 Million for newborn; got N185,000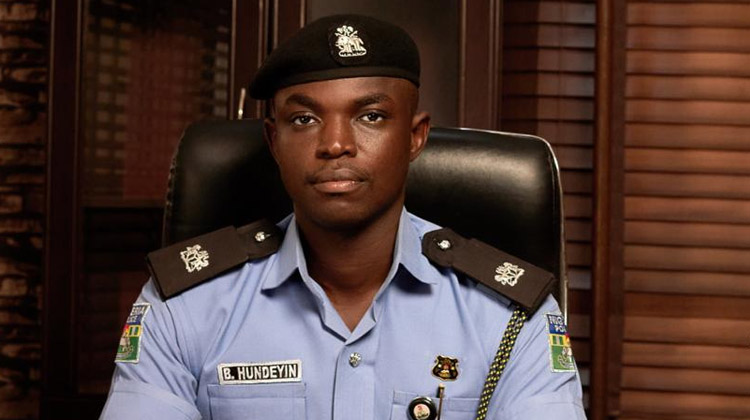 The Lagos State Police Command has revealed that a woman, Fortune Obhafuoso, actually planned to collect N3 million from those she sold her newborn baby to.
Obhafuoso had earlier claimed that a policeman allegedly connived with some yet-to-be-identified persons to pay her N185,000 after collecting her newborn against her will, when she actually actually planned to sell the baby for N3 million.
It had earlier been reported that 35-year-old Obhafuoso, was embittered as she gave an account of how her day-old child was taken from her at a Lagos State police formation where detectives investigating high-profile criminal cases are domiciled.
The mother of three said after the baby was taken, a policeman, Samuel Ukpabio, threatened her never to return for the child.
Afterward, she was conciliated with N15,000 and thrown out, she claimed.
Reacting on Saturday, January 14th, the state Police Public Relations Officer(PPRO), Benjamin Hundeyin, said the woman had refused to show up to positively identify her co-conspirators and testify in court.
"Investigations so far show that the woman conspired to sell her baby for N3m. Because she got only N185k after handing over her baby, she reached out to the press and alleged baby stealing.
"She has refused all entreaties to show up to positively identify her co-conspirators and testify in court. Without her testimony and identification, nothing can be proven beyond reasonable doubt in court. There might, therefore, be a miscarriage of justice," Hundeyin said, adding that the woman's presence was paramount to the success of investigations.
"She is a vital witness. Her presence is paramount, as we do not want to embark on a futile prosecution."
Narrating her ordeal to reporters early January, the woman had said, "All I want is my baby; I gave birth to him around 12.30am on Friday, December 23rd, 2022, and immediately named him Joseph. I only breastfed him once because, on the same day I gave birth to him, I was arrested and taken alongside my three children to the State Criminal Investigation Department, Panti, Yaba, Lagos State.
"The last time I saw my newborn was at the SCID, where a policeman, Samuel Ukpabio, connived with people who pretended to help me and stole my baby.
"Ukpabio warned me never to return to the station; he said if I returned, my remaining two children would also be taken away."