Presidency urges Nigerians to purchase locally-produced goods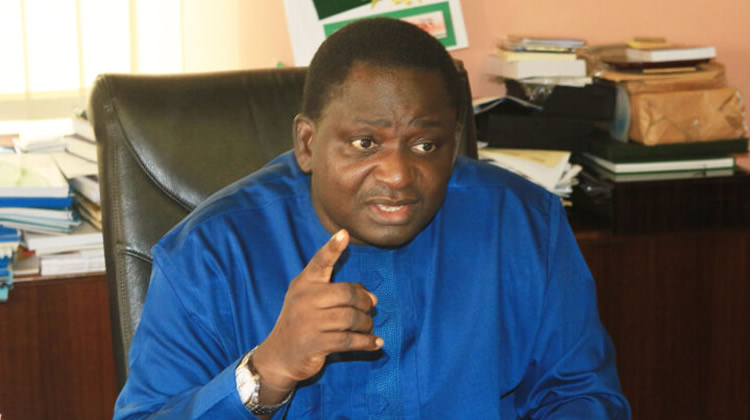 ….says importation will kill economy
The Special Adviser to the President, Muhammadu Buhari, on Media and Publicity, Femi Adesina, has urged Nigerian consumers to change their mindset and patronise locally-produced goods, especially in the agricultural sector, to boost revenue and job creation.
Speaking at a one-day seminar/exhibition with the theme "Re-orientation towards ensuring preference and consumption of domestic agro-allied products", organised by Zakclair Investment Limited, Adesina through his representative, the Special Assistant to the President on New Media, Tolu Ogunlesi, said more Nigerians would be financially empowered when people patronise locally manufactured goods as opposed to imported goods.
He explained that no nation could truly develop its production capacity when its economy was based on imported products.
The presidential spokesperson made the observation that most developed nations of the world were those who had grown their economies based on the local production of goods.
He said that the unbridled importation of products was weighing heavily on the country's foreign exchange reserve.
Adesina said, "We must also be willing to innovate with our local products in ways that can get us a wider audience. Instead of expending scarce resources and importing goods and services, we can channel them to create jobs for people. We need to believe more in the value of what is indigenous to us, as a people.
"When we consume locally made products, there will be less pressure on our foreign exchange. In the same breath, the value addition that happens locally means jobs. The economic value of consuming locally made goods is in all the jobs that will be created.
"I think that with the kind of market that we have in Nigeria, 200 million people, you can see there is a lot that we can do with domestic products."
Delivering the keynote address, the Executive Secretary of the Agricultural Research Council of Nigeria, Prof. Garba Sharabutu, urged stakeholders to stop paying lip service to the efforts to drive the consumption of made-in-Nigeria products, saying "we need to take it from words to action".
Earlier, the CEO of Zakclair Investment Ltd, Adelabu Abdulrazak, explained that with the country's ailing economy, there was a need to direct attention to preference and consumption of locally-made products.
"Consequently, we believe there is a need for a discourse in this aspect of our national life with the aim to infuse patriotism, encourage policies that tackle this lifestyle, reorientate our citizens and massively stimulate the growth of our economy," he said.