RE: NEDC: 146 BILLION FRAUD, ABANDONED PROJECTS ROCK NIGERIA'S NORTH EAST COMMISSION By Charles Ibekwe
For a medium which hurts, destroys people and elicits growling messages, phone calls and libel suits, has little chance of survival. Ethically, objectivity, fairness, sticking to the facts, weighing facts against truths and demanding the other side are hallmarks of good reportage.
But when misinformation, propaganda, and lies are shared as core truth, then a research is needed to find a path to viable answers that will establish facts that aligns with figures.
So much attention has been drawn to a malicious report of "146 billion naira fraud, abandoned projects by Nigeria's North East Commission" published by a known notorious propagandists in-house media known as Sahara reporter.
Reading through the reports, I cannot but show my disgust at the unsubstantiated, fake, and mischievous article that has been pushed to the public space. It is unfortunate that such widely followed news media platform will engage in such smear campaign.
Before I critically analyze Sahara reporters' unprofessionalism, It is imperative to note that The North East Development Commission (NEDC) is the coordinating body for government, organisations, international and civic leaders, to rebuild the North-Eastern states in Nigeria into a safe, economically vibrant, ICT driven 21st Century region.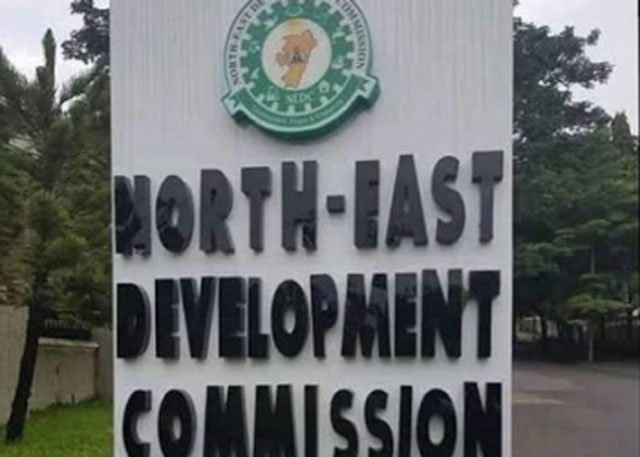 In the opening body of the article, the statement "The Leadership of NEDC may soon be investigated by EFCC and ICPC" shows how long they've been hunting the reputable NEDC for a great fall.
They further wrote that the commission has refused to respond to the earlier petition some people sent. NEDC is a focused body with lots of mandates to be executed, they are not a commission with an ample time for inappropriate chitchats, or shenanigans from anyone or some people. Therefore, it should be noted that if the leadership of NEDC didn't reply to earlier petitions, it's because the petitions were not sent through the proper channels. The Leadership of NEDC are highly committed to transparency in every area of their operations.
According to Sahara reporters, NEDC was been petitioned by two transparency groups, PATAI and AITA, who have based their clowning core allegations on corruption, financial misappropriation and abuse of office, led by one Mr Bassey. He claimed that the N146.19 billion was the budgetary allocation to the commission, and also said the money was paid in full for uncompleted or abandoned projects.
They stated with temerity that, "The abandoned projects include the construction of a central workshop in Maiduguri, the construction of Birma Primary School at Kashimbila in Taraba, and the Madagali and Pinlla primary school projects in Adamawa. Others are the equipment supply at the Eye Clinic Centre in Azare, the construction of the ICT training centre, College of Legal and Islamic Studies, Misau, all in Bauchi state."
From the malicious narrative above, they failed to tell everyone the specified budgetary allocations for all these listed projects, if it's 50b, 12b, or what? This truly shows they lack the technical know-how of the modus Operandi of projects execution. Since they claimed to know the full allocated fund, their allegations would have been of a good substance if they were able to provide comprehensive breakdown on the amount they believed would have been appropriate for the execution of the projects they were smart to point out, but they blindly went all in for a pull-down syndrome.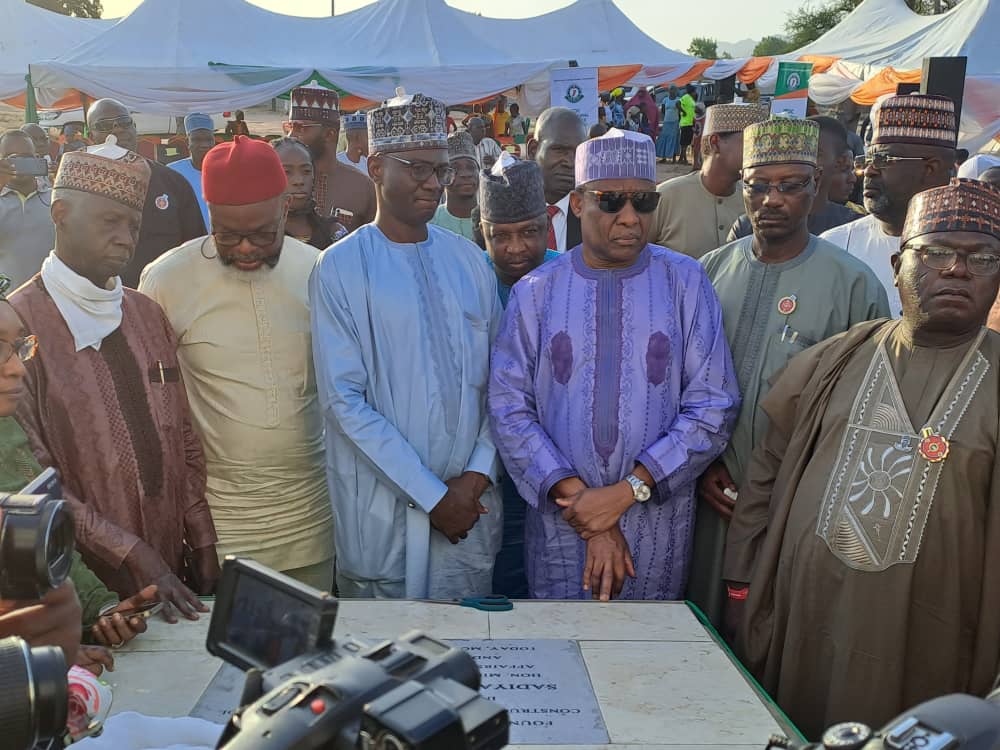 Sahara Reporters article rode on a the false narration of 146.19 billion fraud provided to them by the hungry NGO's without substantiating the amount of budgetary for different listed projects that are needed to be executed, also not giving specificity to the time frame needed for execution, thereby revealing their level of absurdity in the face of professional journalism.
All these, Just to smear the leadership of NEDC, and I asked "For what reason, and to what extent?"
However, it is expected that the media do thorough Investigation bearing in mind the corporate social responsibility of the press to report only accurate and factual News. The press is expected to observe high social standard and responsibilities in performing their professional functions, but Sahara Reporters failed woefully in this quest.
Sahara reporters ought to have known better that the leadership of a sensitive commission like NEDC, that's fully under the watch of anti-graft agencies and other law enforcement agencies, won't be that stupid to dive into the ruffles of corruption and mismanagement. But it's very unfortunate that Sahara reporter has to peddle the paid news for better considerations of upcoming paychecks from their political godfathers that are just after their selfish gains from the ruins of good governance.
Should we say that sahara reporters and these two transparency NGO's had no clue of the many fully executed projects that could easily be googled by a 7-year old? Projects t like;
The construction of 1,000 housing units as that was part of the Federal Government's resettlement efforts for millions of inhabitants displaced by the 13-year insurgency in Nigeria's North-East.
The Education Endowment Fund with a seed capital of N6bn.
Three bridges had been constructed in Kudzum, and Wuro-Ngayandi areas of Adamawa State.
Execution of 647 projects ranging from agriculture, health, education, energy/power across 112 local government areas in the North-East. With each LGA gulping at least N50m, the total costs accrues to N5.6bn. etc
These are just to mention a few of the many achievements by NEDC, "Please, Go and Check".
Alkali, the MD of NEDC once said, "the commission required at least N31.05tn to execute its mandate according to the North-East Stabilization and development masterplan in the next 30 years." From this statement, we can easily conclude that a good breakdown shows that the leadership of NEDC has been running a wisdom and requisite compassion to the proper management of available funds.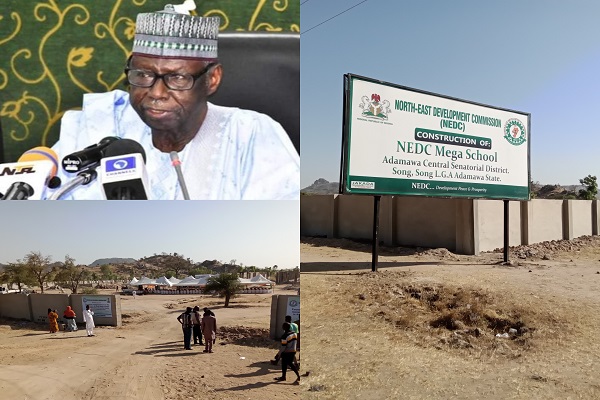 Further in the article, there were claims that other abandoned projects, included the mass housing project in Dadin Kowa, Gombe, 200 mass housing units in Nguru and a 300 mass housing project in Damaturu, both in Yobe.
For simplicity sake, If they were claims of abandonment and incomplete task, shouldn't it be a question of asking why, and knowing the factors for suspending for a while? But Sahara in their derogatory personality went on with a falsified conclusive narrative of a Fraud report, when it is a fact that projects are usually implemented over a period of time on account of funds being released over several budget cycles such that projects are implemented in phases.
Unfortunately, this narratives has been further accentuated by the virulent utterances and statements by some rat-house media houses that had relied on their mother-decks like Sahara reporters. It's so debasing to think that in spite of all the facts they claimed to possess, both groups opted for media show-bashing and name-smearing when they could have simply tendered their grievances and petitions to the EFCC for proper indulgence.
As Abba Musa has rightly said, this regime is well known for transparency and accountability, and it is not possible for anyone to mismanage over N146 billion, and nothing will happen. The process to perpetuate such financial robbery and vandalism in a commission like NEDC is suicidal and never possible.
According to the response given by the NEDC official in Sahara Reporters article, it is obvious that there was no denial of acknowledging the groups grievances. They were also given the relevance they sought for by promising to grace their official invitation.
Unlike a renowned restaurateur with wide ranging traditional clientele who are pernickety, the likes of Sahara Reporters are piffling, pigheaded and higgledy-piggledy. The dysfunctional aspect of their reportage is fast becoming a phenomenon contrived mainly to destroy, damage reputation and integrity built over the years all in a bid to get rich quick Extortionately.
The nontradable products of the medium are fertile grounds for a classical Study of an abuse of the new media and its irresistibility by gullible few who are rather quick in swallowing their false churn-outs hook, line and sinker and disregarding rebuttal or apologies by such errant media.
Owning to these fact that Sahara reporter publication, and the actions of PATAI and AITA has a large political and personal undertone against the leadership of NEDC, Iaw enforcement agencies need to grill the operators and their leadership in a bid to prove their innocence against the disruption of the now existing form of peace in the many Northeastern regions.
However, I believe that we should be consequently alarmed at any spurious allegations without recourse to implicating NEDC, which by all intent we know that the purposes are of poor taste and lacking any form of credibility as there are no such infractions in the operations of the NEDC.
As a matter of fact, the operational manual of the NEDC is such that is tailored to ensure accountability at all times and as such we should wonder how such infractions would have been effected with the multiple layers of checks and balances put in place.
Therefore, the leadership of NEDC is further urged to focus more on its mandate of returning the northeast to the commercial powerhouse it was before terrorism ravaged the community, and disrupted lives there. The leadership of NEDC must not let the strong focus on their mandate be shaken by any media propagandist that only cause mayhem for massive gains.
Charles is a forensic analyst writing from University of Nigeria Nsukka.