Two former Barcelona club presidents charged to court over referee payments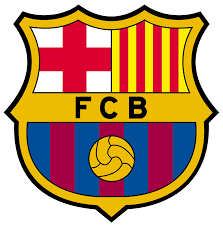 On Friday, March 10th, the Spanish prosecutors charged Barcelona with corruption, alleging that the club made payments to a former refereeing chief's company.
Two of the club's former presidents, Josep Maria Bartomeu and Sandro Rosell and the ex-refereeing chief Jose Maria Enriquez Negreira are facing the same charge.
The case is built on the alleged payments Barcelona made to Negreira, the former refereeing technical committee vice-president, for providing the club with verbal advice on topics relating to referees.
The charges come just days after current Barca boss Joan Laporta insisted his club had never "bought referees".
Reports claim the Catalan side allegedly paid 6.5 million euros ($6.9 million) between 2001 and 2018 to Negreira's firm.
The investigation is focused on the period between 2016 and 2018 when the former referee received €1.4m.
"Let it be clear Barca have never bought referees and Barca have never had the intention of buying referees, absolutely never," said Laporta on Tuesday.
Barcelona will be charged with "corruption in business" which could mean jail time for those involved, ranging from six months to four years, as well as a fine.