UBA's GMD celebrates one year in office, promises better services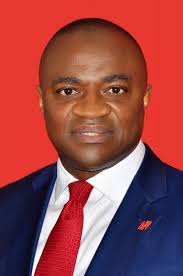 The Group Managing Director/Chief Executive Officer of United Bank for Africa, Mr. Oliver Alawuba, in Lagos on Wednesday pledged that customers and investors will get better service going forward.
He made the promise while marking his first anniversary in office and the management of the bank unveiled its commitment to enhance customer experience, whilst expressing optimism for greater achievements for its customers and shareholders.
The GMD, expressing gratitude to his team and other internal stakeholders for the numerous successes achieved in the last 12 months, said that it was through their joint efforts, that the bank has celebrated major business wins across various markets, solidifying its position as a leading financial institution in the region.
He said, "Through our collective efforts, we have recorded major business wins across our various markets, improved our financial performance, enhanced customer service delivery, and are on the way to achieving a more connected Brand, and these achievements have not only strengthened the bank's standing but have also provided a solid foundation for even greater accomplishments in the future."