X denies misinformation claims made by EU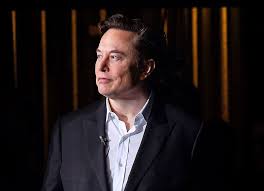 Social media platform, X, formerly known as Twitter, has tackled the European Union (EU) for labeling the X platform a hub for the dissemination of misinformation and disinformation.
X's clapback came after the EU Commission's Vice-President for Values and Transparency, Vera Jourova, claimed that X is the social media platform with the largest ratio of misinformation and disinformation posts.
Jourova said X performed woefully during a pilot test of a new methodology developed to assess compliance with the EU Code of Practice on Disinformation. According to her, while other platforms like YouTube, TikTok, Microsoft, and Meta's family apps have taken some measures to address disinformation, X was harboring more disinformation actors.
This is as the firm removed the ability for people to report a tweet for containing misleading information just weeks before a referendum on an Indigenous voice to parliament in Australia.
Since 2021, users on X in countries including the US, Australia, and South Korea have been able to flag tweets that they believed contained misleading information for review by staff at the company – separate from other processes the company has in place to report abuse or hate speech.
However, this tool has now been removed from those markets in the past week or two, according to digital platforms critic group Reset Australia.
Reacting yesterday to the claim, X, via its platform, said: "The EU's data shows other services saw greater numbers of total subscribers. We disagree with the overall framing of this data and believe that the data does not fit the narrative being covered in the media. This important debate should take into account the full range of actions taken by platforms and recognize the importance of protecting free expression."
"More than 700 unique Community Notes have appeared on posts related to the Ukraine conflict. Through Community Notes' new "Notes on Media" feature, which automatically matches notes on an image or video to other posts that contain matching media, these notes appeared on over 1200 additional posts. These notes are in numerous languages and are written specifically for local audiences."