Immigration says passport backlog no longer existent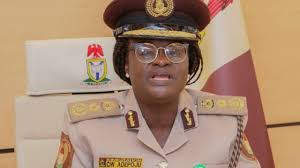 Nigeria's who applied for International passports have been advised by the Nigerian Immigration Service (NIS) to visit the passport offices for collection as the backlog has been cleared.
Immigration spokesman, Dotun Aridegbe, a Deputy Comptroller of Immigration disclosed this and he noted that: "The days of passports backlog are now over."
The Minister of Interior, Dr. Olubunmi Tunji-Ojo, had given the Nigeria Immigration Service (NIS) two weeks to clear the over 200,000 pending passport applications before it.
The minister gave the order during a meeting with the Acting Comptroller-General of NIS, Caroline Adepoju, who immediately assumed duty in Abuja.
The meeting where the order was given was also attended by the Managing Director of Iris Smart Technologies, Mr. Yinka Fisher, the firm in charge of the production of Nigerian passport booklets.
The minister had said the order was in fulfillment of his promise to remove all bottlenecks in the acquisition of Nigerian passports and other immigration documents.
In fulfillment of the minister's order, the Acting Comptroller General (CG) of Immigration, Mrs.Carol Adepoju Wura-Ola, activated a full-scale implementation team for the NIS hierarchy, which recorded tremendous success.
"Please help us tell applicants whose passports are lying in various passport offices across the country to go and collect their passports. We are working round the clock to make applicants happy," he said.