Falana charges FG to fix price for petroleum products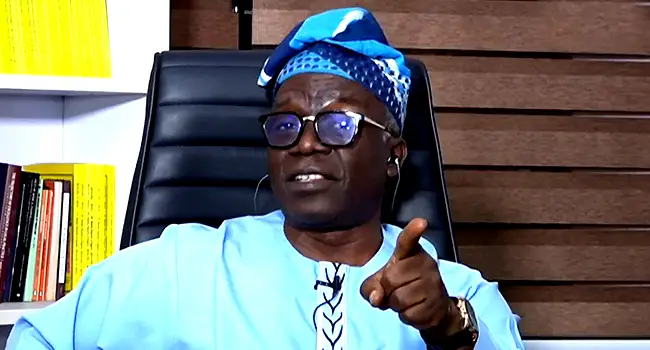 The Chairman of the Alliance on Surviving Covid-19 and Beyond(ASCAB), Femi Falana, on Sunday, January 15th, faulted the Federal Government(FG) for giving free hand to private companies to fix prices of petroleum products.
He said that if this action continued, he would be forced to commence contempt proceedings against the public officers in charge of the petroleum industry.
Falana, put all this information in a statement, which read: "With respect, the purported deregulation of the product was illegally pushed out by the Buhari administration.
"It is common knowledge that the Federal Government, through the NNPC, is the sole importer of fuel into the country, claiming to be subsidising the product. So, how can the Federal Government turn around to allow private companies or the so-called market forces to fix the price of the same product?
"In July 2020, Chief Sylva said that an alternative source of fuel, Compressed Natural Gas, CNG, would cost between N95 to N97 per litre, to make fuel more affordable in the country. About a year later, it was disclosed by the Minister that as part of efforts to ensure that the autogas conversion of vehicles yielded the desired results, the Federal Government had set aside N250 billion for willing investors in autogas assembly plants in the country.
"The Federal Government should tell Nigerians why the migration from PMS to CNG has been abandoned.
"However, contrary to Chief Sylva's claim, the Federal Government is legally obligated by the combined effect of Section 4 of the Price Control Act and section 316 of the Petroleum Industry Act to determine and fix the prices of petroleum products including premium motor spirit, kerosene and cooking gas.
"Given the clear statutory provisions and decided cases on the illegality of the deregulation of any aspect of the petroleum industry the Federal Government should stop subjecting the Nigerian people to the excruciating economic crisis by allowing the so-called market forces to determine and fix the prices of petroleum products in the country.
"We call on President Muhammadu Buhari, as the Minister of Petroleum Resources, to call Chief Sylva to order for treating the valid and subsisting judgments of the Federal High Court and the Supreme Court with contempt. Otherwise, we shall not hesitate to commence contempt proceedings against the public officers in charge of the petroleum industry."