Gara-Gombe, his catalogue of lies and ethnic hallucinations! by Oluwole Edoboh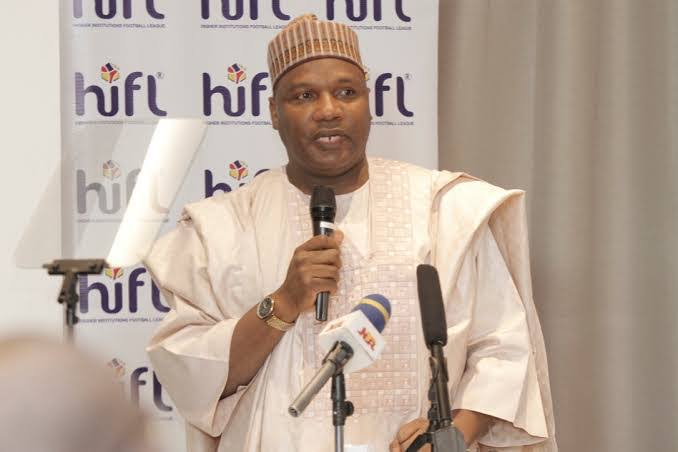 The name Gara Gombe conjures many things: an unrepentant rabble rouser. A serial blackmailer and an ethnic irredentist. He is unstable in character and one with false and bloated ego. A narcissist at best. 
But non resonates like that of being a pathological liar. He needs to be ignored but also wrestled down.
Check out his recent past claims and wild allegations. They reveal the warped mind of a delusional person who perhaps has not even passed through the world of proper education and training. Being able to speak English is not knowledge, tact or wisdom. Gara Gombe is at best an opportunist, manipulator of sentiments and one in dire need of attention.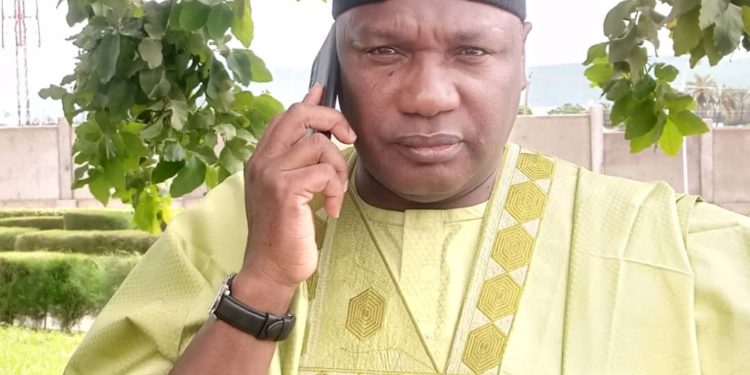 It's time he is taught some lessons. Time he is exposed for what he really is. If he thinks he is attacking the Minister of Youth and Sports, he is mistaken. Gara. You are fighting all of us. Insulting us in fact. The Southerners are the ones you are fighting. We wil fight you back. The Minister does not need any one to fight for him because I am sure he has enough fire power to fight for himself, a veteran and most dreaded journalist who was one of those who battled dictatorship to a stand still in Nigeria.
I ask those familiar with our sports to back up into the past and the putrid smell.of Gara Gombe's past Inconsistencies, Scandals and activities will simply hit them in their faces. Unreliable. Sneaky and uncouth Many past sports Ministers will tell their tales.of regrets of ever entertaining him or even trusting him for a minute.
He talks as if he is the Minister. Who the hell.does he really think he is? He wants to be at the centre stage always. He abuses access and once he does not get what he wants, he goes berserk. He wants to dictate all the decisions to be taken. Gara should wait until when he becomes Sports Minister to implement all nefarious and hogwash agenda. But right now, there is one man in charge and no amount of Gara's rantings and blackmail.can change that. Gara Gombe's descent into a twisted mind and hallucinations are not a superise. Buyoed by a sense of superior ethnic right Gara plays the religious cards as and when convenient.
Gara is best ignored. But this time we will call.him out for who be is. A liar. A hired hand for blackmail hiding behind a single finger.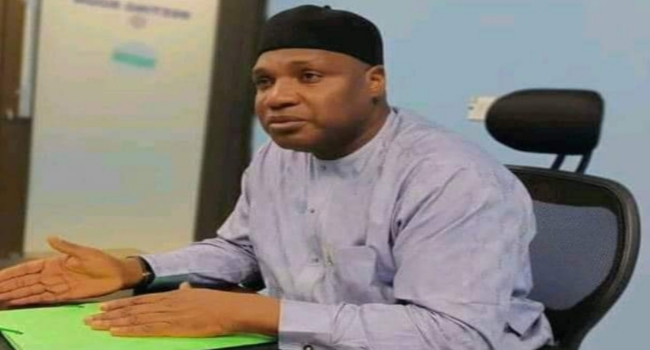 The current Minister needs not to prove anything. He needs to simply take a bow. When he took over he said he was going to shake the table. That is exactly what he has been doing . In sports, In football, and in Youth development. The facts on ground, the data and Statistics are there. The dynamics of our youth and sports bear him.out. He takes no hostages. A check list will convince you. Not even the rantings of an ethnic bigot can erase that. Not the voice notes of a blackmailer can change that. Gara Gombe smell the coffee.
Look at the complete dominance of the north in every department of the NFF. For 7 years our domestic football was in the hand of 3 people from the North- Dikko, Danladi and Salisu. For 8 years, 12 slots were also occupied by only northerners. Other regions did not blackmail anyone. Does Gara think we are fools? We are not. We simply wanted national unity. Take a look and see. Facts don't lie!
In the previous board, this was the composition:
1.Dikko …. LMC
2. Sanusi… General. Secretary
3. Ibrahim Gusau … chairman of Chairmen
4. Ahlan … chairman of Ref appointment committee
5. Ahmed Fresh … chairman technical
6. Alkali … chairman NLO
7. Salisu …Coach of 3 national teams
8. Bosso.. U-20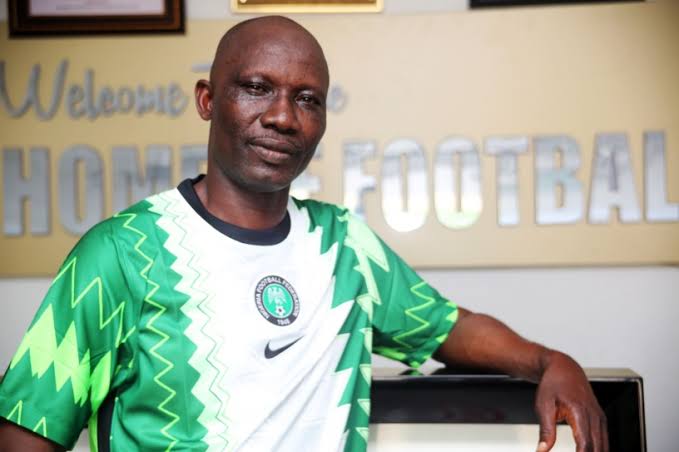 9. Danjuma Chris… U-20 women
10. Abubakar Bala and Abdallah Usman —Super Eagles assistant coaches
11) Babagana Khalil- Chairman Match Commissioners
12) Salisu Abubakar- COO, LMC
The September 30th elections in Benin produced this: Northerner is the NFF PRESIDENT, Easterner is Vice-President and Northerner is General Secretary.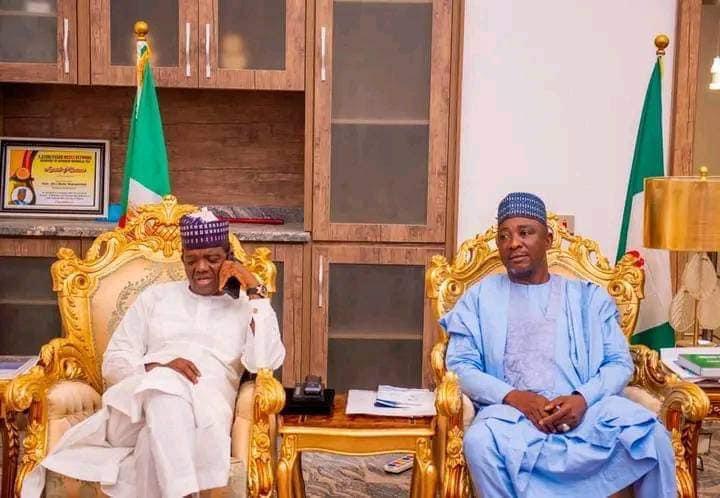 Chairman of Chairmen is a Northerner. Where is the justice and fairness in this?
And only because the Minister put one Yoruba man as interim four months committee, Gara and his cohorts are screaming.
They better sit up. This blackmail will not stand. If the Minister wanted to impose.his kinsman for the NFF presidency he could have. Done that.
Under the Ministry, 5 of the political appointments are with the north and only two for the southwest.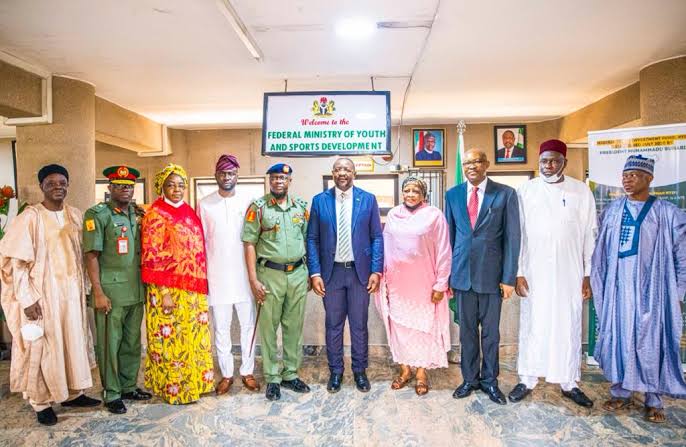 Positions and Appointments under the Federal Ministry of Youth and Sports Development. 
1. NYSC – DG – Yobe. North West.
2.NYSC – Chairman Board – Kaduna. North West.
3. CLTC – DG – Oyo state. South West
4.CLTC -Board Chairman katsina.NorthWest
5. NIS – DG – Oyo state. South West
Chairman Outgoing board- Kano. North West.
6.NFF – President- Zamfara. North West
Gen. Sec – Kebbi-Northwest
7. NOC – Chairman – Gumel- Jigawa state. North. West.
So, we have 5 Positions to the Northern Region. Only 2 to the South West Region.
Need we say more?
The northerners are everywhere in our football, yet someone like Gara Gombe has the guts to.spew nonsense against a minister because he is Yoruba. Let's dig further.
The female team Super Falcons have only Ortega from Benue. The male Super Eagles have Ahmed Musa and Sadiq Umar only.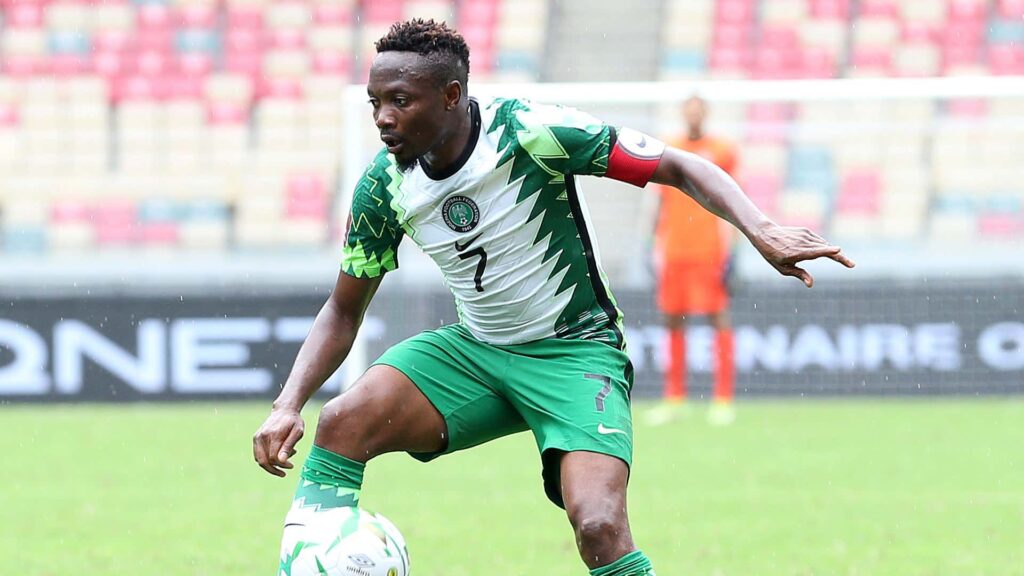 Yet they want to control football. What an irony of life. The South East and west have about 60% of the players. Yet the Benin charade produced only one sit out out 15 from South East.
Gara Gombe, it's time you shut up and ship out. We have had enough of your bull shit. And from this time on, its going to be bullet for bullet. This nonsense must stop. I speak for the stake holders who have had enough of your bullshiting. Who appinted you a judge? Tell those who sent you that this country belongs to all of us.
Be informed that we have records of your various blackmail plots in the country's football. The recently concluded Higher Institutions Football League which you tried to pull down is still alive and kicking well over the years despite all your TROUBLES.
And if you want to dare the rest of us, you will be making a mistake. Yorubas, wake up. Igbos wake up. Gara Gombe is your enemy. Wrestle him and his sponsors down now!! ENOUGH IS ENOUGH!!
* Oluwole Edoboh, a concerned stakeholder, writes from Benin.