Lagos REC says he's not resigning, Atiku wasting time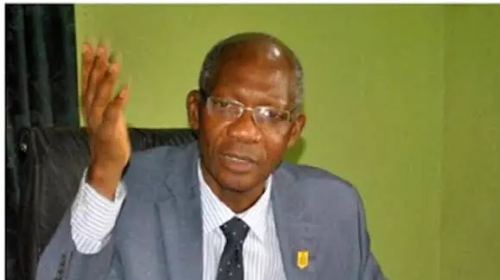 The Independent National Electoral Commission's(INEC) Resident Electoral Commissioner(REC) in Lagos State, Mr Olusegun Agbaje, has said he will not leave office anytime soon.
He said while describing the call for his resignation by the Peoples Democratic Party(PDP) presidential candidate, Atiku Abubakar, as a waste of time.
Atiku who spoke through his Special Assistant on Public Communications, Phrank Shaibu, alleged that Agbaje was attempting to compromise the elections by planning to engage the Lagos State Park and Garage Management Committee led by Musiliu Akinsanya, also known as MC Oluomo, for the movement of sensitive electoral materials which could lead to discrepancies.
Agbaje however said the commission did not have any agreement with Oluomo, adding that Electoral Officers were responsible for logistics arrangements.
He told news correspondents in an interview on Thursday, February 9th, that "I don't have any agreement with Oluomo, I don't know Oluomo and I have never met him in my life. Whoever is saying that should come out and tell us more about it. So, anybody calling for my resignation is just wasting time. Nobody can distract me from doing my job. I am responsible to the INEC chairman and members of the committee in Abuja, so all these are just distractions. We had a stakeholders meeting and we addressed it.
"On the issue of how to access vehicles, the electoral officers at the local governments are the ones to secure vehicles at their various levels. That has been my pattern since I joined the commission because I want to know who to hold responsible if they don't commence elections by 8:30am.
"The electoral officers are already getting the vehicles and they have almost completed the arrangement. Soon, we will be inviting the Federal Road Safety Corps to inspect the vehicles. We told all the political parties that if they have a better arrangement than what we are doing at present, they should tell us."