Titan submersible: human remains retrieved from wreckage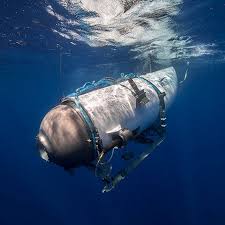 Reports by the US Coast Guard Have shown that there may be human remains that have been found in the wreckage of the Titan submersible.
Pieces from the sub, which imploded on a deep dive into the Titanic, killing five people, were unloaded in St John's, Canada, on Wednesday.
Coast Guard officials say the sub's landing frame and a rear cover were found among the debris.
US medical professionals will conduct a formal analysis of presumed remains, the coast guard said in a statement.
The agency is in the early stages of an investigation into the causes of the Titan disaster.
All five people on board the vessel died on June 18th after it imploded about 90 minutes into a dive to view the famous 1912 shipwreck, which sits at a depth of 3,800m (12,500ft) in the North Atlantic.
BBC