Argentinian Appeal Court says 8 will stand trial for Maradona's death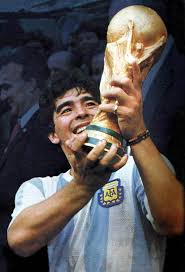 An Argentine Appeal court on Tuesday, April 18th, confirmed that the eight medical professionals who were being accused of responsibility in the death of football legend Diego Maradona, will indeed stand trial.
Neurosurgeon; Leopoldo Luque, psychiatrist; Agustina Cosachov and six others had gone to the Appeal court to fight a 2022 decision to put them on trial for homicide with potential aggravating circumstances.
Maradona died in November 2020 aged 60 while recovering from brain surgery for a blood clot, after decades of battles with cocaine and alcohol addictions.
He was found dead in bed two weeks after going under the knife, in a rented house in an exclusive Buenos Aires neighbourhood where he was brought after being discharged from hospital.
Investigations showed that he had died of a heart attack.
The eight defendants had appealed to the court in San Isidro, northwest of Buenos Aires, against the severity of the charges, arguing that they should be accused of involuntary homicide.
The initial accusation of homicide with "dolus eventualis" holds a person responsible for negligence while knowing that such conduct could lead to death.
Prosecutors accused the medical professionals of being involved in "reckless" and "deficient" home treatment of a patient.
A panel of 20 medical experts convened by Argentina's public prosecutor concluded in 2021 that Maradona "would have had a better chance of survival" with adequate treatment in an appropriate medical facility.
No trial date has yet been set. Among those accused are a psychologist, a clinical doctor, a medical coordinator, nursing coordinator and nurses.