IK Ogbonna reveals he has never 'toasted' girls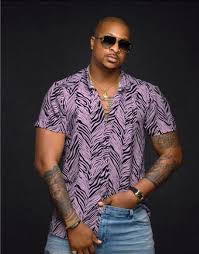 Nollywood actor, Ikechukwu Ogbonna, popularly known as IK Ogbonna has disclosed he has never asked a lady out in his entire life.
The thespian made this known in the latest episode of the Petite Talks podcast.
He revealed that most of his relationships often started as friendships.
He said, "As funny as it may sound, I've never toasted a girl in my life. I don't know how to do it. It's not about being a fine boy.
"I think I grew up around people. I had so many female friends at the same time. And most of my relationships always started from friendship. We are friends, we start liking ourselves. It entered relationships."
Ogbonna, however, admitted to admiring the pictures of his ex-wife, Sonia Morales before they became friends and then a couple.