Senegal government takes steps to prevent accidents after death of 40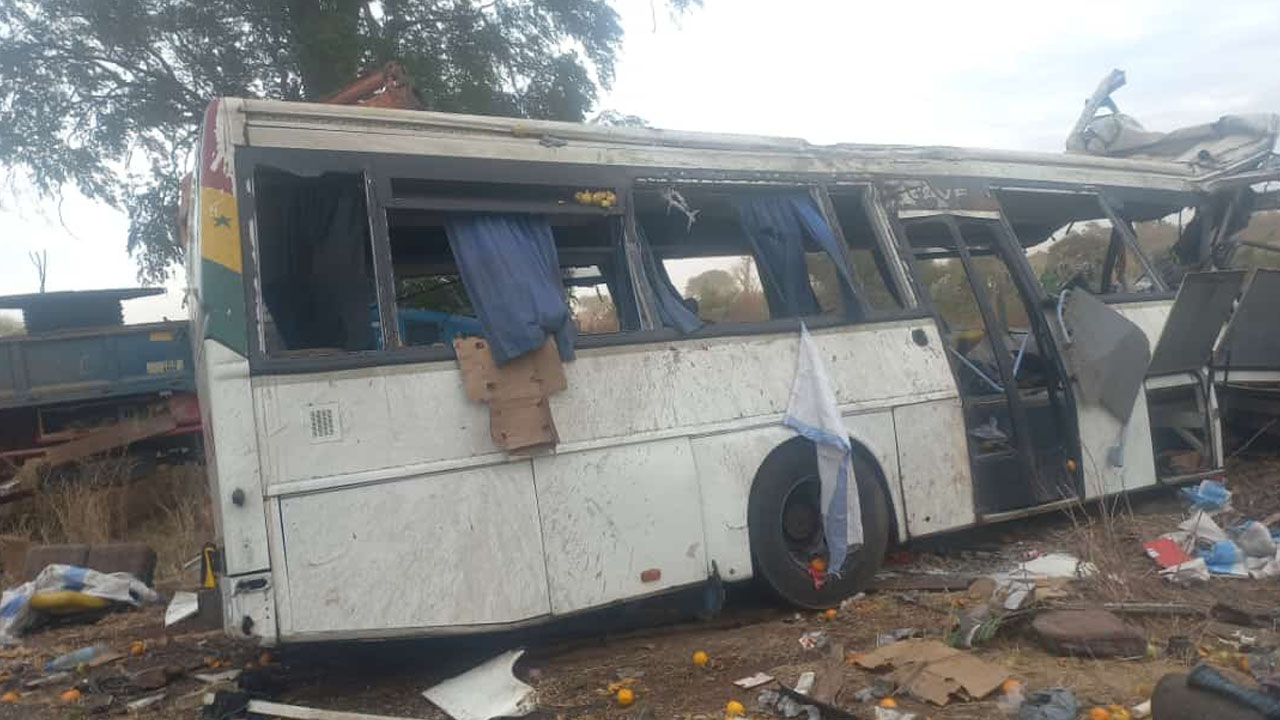 …stops night buses
The Senegalese government on Tuesday, January 10th, decided to ban night buses between towns and villages in the country after the death toll in a weekend head-on crash led to the death of 40.
The importation of used tyres from abroad was also outlawed in a list of measures announced by the government after one of the worst road disasters for years, caused by a burst tyre.
More than 100 people were also injured when two buses collided in the early hours of Sunday, January 8th, in an arterial road 250 kilometres (155 miles) from the capital in the central Kaffrine region.
The death toll rose to 40 after one of the injured died late on Monday evening during a transfer to a hospital in Dakar, a government statement said.
The accident was blamed on a burst tyre and raised a flood of criticism against the official failure to impose the rules of the road and ensure vehicles are properly maintained.
Prime Minister Amadou Ba convened an inter ministerial council on Monday where transporters, drivers, insurers and security services agreed on measures to be taken to prevent such tragedies from occurring in the future.
Minibuses as well as buses carrying goods and not just passengers will be banned on the roads between 11 pm and five am.
The engines of vehicles transporting goods and people will also be limited to 90 kilometres per hour (56 mph).
Prime Minister Ba vowed the new rules would be enforced, "without delay or compromise".
"We will show no concession to those who contravene the rules decided to guarantee the physical integrity of our citizens," he said.
Road accidents are common in the west African country, largely because of driver error, poor roads and decrepit vehicles, experts have revealed. Though the latest disaster has caused one of the heaviest losses of life from a single incident in recent years.
According to the World Bank, the mortality rate on Senegal's roads is 24 for every 100,000 inhabitants out of a population of 17 million.
It is six per 100,000 in the European Union and two in Switzerland, while sub-Saharan Africa records a mortality rate of 27.
The government announced three days of national mourning from Monday, with flags flown at half-mast throughout the nation.